Actually the news is from Friday.
My baby brother finally got a kidney transplant!!!! Whoo Hoo!!!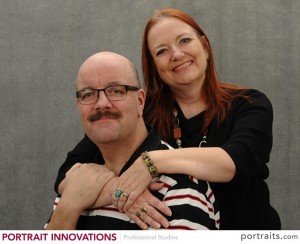 This is me and Rob.
He's been on dialysis for more than five years, and from experience, I know that dialysis is actually hell. It's hard on patients and makes you tired, miserable, and yes, I know it's life saving and all that, but I've been praying for him to get a kidney since it started. Polycystic Kidney Disease is a horrible thing that has taken its toll on this family, and I praise God that it can't hurt Rob anymore.
I do grieve for the people who had to lose a loved one for this to happen, but I pray that knowing that their sacrifice gave life to at least two people (another man got the other kidney) will ease their pain somewhat.
In other news:
I've been doing a lot of handwork lately. Mostly, paper piecing hexagons.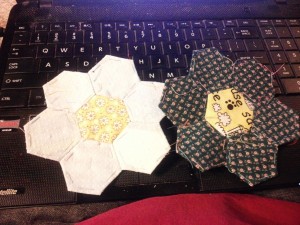 I can finally post the pictures of the quilt I made for a friend since I gave it to her last week.