23 March 2014
I've been doing a lot of handwork lately. Mostly, paper piecing hexagons.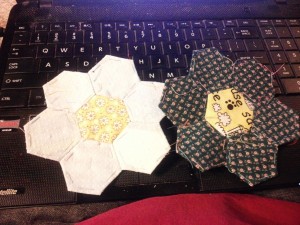 I can finally post the pictures of the quilt I made for a friend since I gave it to her last week.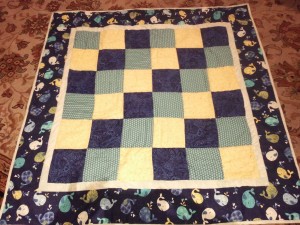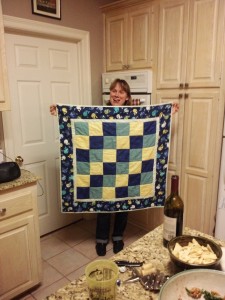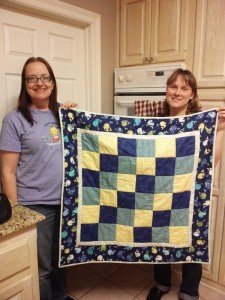 15 Feb 2014
I bought a Jelly Roll at Joann's, intending to make a Jelly Roll race quilt, but I realized that the roll I bought doesn't have as many strips as the one on the Missouri Star Quilt Company's video and mine wouldn't end up as wide. I'd already done that with another roll I bought from Hobby Lobby, and I was disappointed. I will have to show you what I did with that one later. Anyway, I saw another video MSQC did with a Jelly Roll and Whitney Sews did something a little different when she watched it, so I did that with this one. I'm thinking about putting it together in three strips, to better show off the arrows. The fabric is a little busy, and I think some nice yellow gingham in between the strips might quiet it down a bit. I was thinking maybe solid lemon yellow, but I think gingham, if I can find it, would give it a little bit of a homey, rustic kind of look. We'll see. I'm hoping to run to Joann's today and see what I can find. I did promise not to buy fabric until June, but I think if I am actually getting projects finished, that should be okay.