81. I made it through the morning with only 4 Weight Watchers' points. I was afraid I would get too hungry.
82. A former neighbor, whose sons played with Noah, called today just to say Merry Christmas and to just see how we were doing. I think she was checking to see if the house they rented here was sold yet. However, it was nice to hear from her and chat.
83. I got to working on Sword and Illusion, my next fantasy novel and I'm getting psyched about writing again.
84. I used my son's baby shampoo last night and my hair feels fabulous!
85. I'm feeling very good today, and as the family seems healthy now, it makes it all better.
86. I got a great night's sleep last night and I don't think I had a night sweat at all.
87. I got the Julekake recipe copied onto a cool recipe card (made with Stampin' Up stamps) so I don't have to search for it every year.
88. The candied fruit from last year says it's good until next November so I'll be able to use it today when Noah and I make the Julekake.
89. The inlaws arrive tomorrow.
90. Steve is staying home from RCIA tonight to help Juliette study for her algebra exam so I can go to the Y and not worry about it.
91. I've been watching the second season of "24" on DVR and I only have a few episodes left.
92. I love listening to Christmas music on the radio.
93. Found just the candied fruit I wanted at Target.
94. While I was kneading the julekake dough, I got to pass on some family history to Noah. "Your Daddy's grandmother used to make this bread every year for Christmas and I loved it right away, so now I make it." It felt kinda good to share that moment and know that even though he's black and I'm Danish, we're a family and he gets to hear and maybe someday pass on this family story!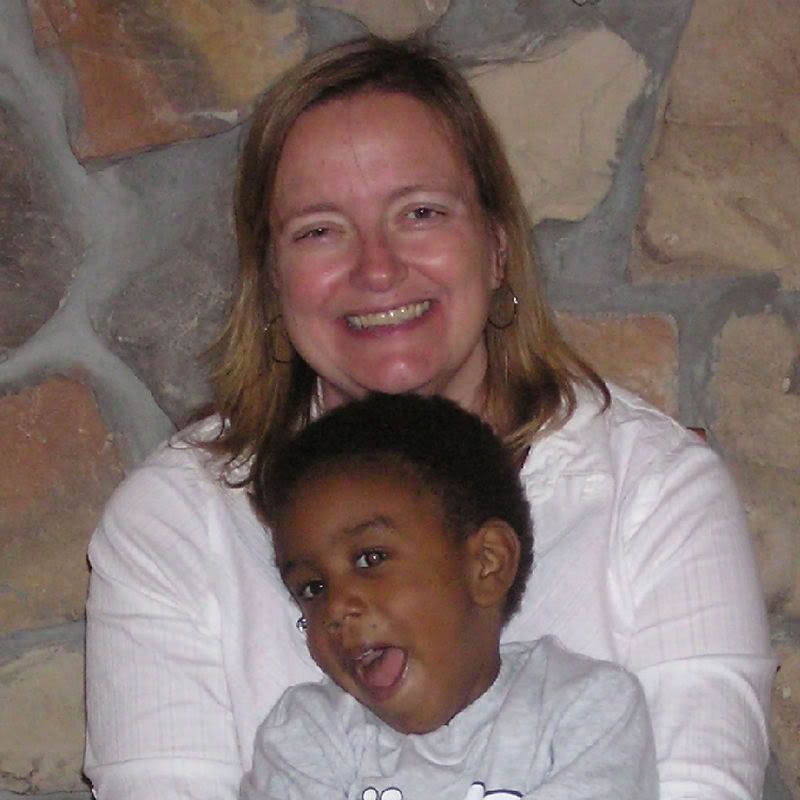 95. The smell of cardamon! It goes in the Christmas bread and my husband says you can never have enough, so instead of the 1/2 teaspoon called for, I put in 3 1/2 teaspoons! I hope that's enough for him.
96. The weather is SO warm here today! In the 70s, and very nice, but it does seem a bit surreal to be baking Christmas bread when you can wear shorts outside.
97. (More later)