Getting to Know You Tuesday – Anne Clayre Mason/A. C. Mason
Today my guest is my friend Anne Clayre Mason.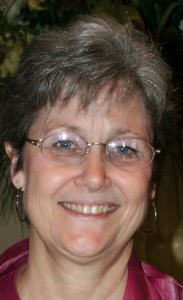 BIO:
A. C. Mason, is a Louisiana native and resident. She's a mother, grandmother, and twice a great-grandmother. Her two daughters and their families live in nearby communities.
She grew up reading Nancy Drew, Trixie Beldon, and other mystery novels for girls. Her love of a good mystery led her to write her own. Deadly Bayou is her third.
Two spoiled cats, Katy and Wiley share her home. Katy makes several appearances in the mysteries as the protagonist's pet.
A. C. also has two romantic suspense novels published under the name Anne Clayre Mason. She is a member of Sisters-in-Crime, Romance Writers of America, and Heart of Louisiana RWA.
Visit her at: www.anneclayremason.com. www.facebook.com/anneclayremason
Let's find out more about her with my silly interview questions:
Top five favorite movies or books: Hunger Games, The Other Boleyn Girl, The Wind Dancer, and mysteries by Tony Hillerman and Sue Grafton
In 5 words, please describe your "Romance Writing Style." Contemporary with a historical connection
What is your "girlie girl" thing? I.e. getting your hair done? Nails? Shopping? Gossiping? Chick flicks? I love going to lunch with the girls. I also like shopping, but solo.
This or That:
~ Wine or Beer? Wine
~ Sex in the City or Caroline in the City? I would have to say neither.
~ Perfume or Jewelry? Jewelry, especially earrings
~ Painted nails or Au Natural? Au Natural on the fingers and painted toes
~ Tall or Dark or Handsome? How about all three?
~ Romantic Dinner at Home or Out? Dinner out is my preference. There's no cooking or cleaning involved..
~ Roses or Lilies? I love roses of all colors.
~ Diamond or Emeralds? Emeralds; Green is one of my favorite colors.
~ Pirates or Ninjas? Handsome pirates like the Jean Lafitte portrayed by Yul Brynner in a 60's movie called The Buccaneer. I'm sure the real Jean Lafitte was nowhere near as sexy.
Do your leading men come from any place in particular? Dreams? Movie stars? Your partner? Past partners? In Golden Labrys, the leading man, a freelance photographer, was based on a past partner—my late significant other who was a freelance photographer and a TV news photographer. Others might come from a photo or ad I saw in a magazine.
If your sweetheart wanted to sweep you off your feet, what would they need to do?? An evening of dinner and dancing (slow) would do the trick, but I wouldn't turn down a romantic trip to Venice.
Do you ever daydream about people you see at the park? Airport? Train station? Mall? And build romance scenes around them while you daydream? I like to imagine what the people I see have going on in their life. Often my imaginary scenes turn up in my books.
What do you do in your down time? Read or work on fabric art. Visiting family; Cheer on the Saints and LSU; I really enjoy traveling although I haven't been on a trip lately. It's time to schedule one.
When you go to Starbucks or Jamba Juice, what do you order? A tall decaf latte—I'm not into flavorings.
When you walk into a book store, where do you head first?
I usually head for the mystery section for thrillers and then the romance section for romantic suspense.
If we sneaked a peek in your purse right now, what would we find? Just the usual stuff—cell phone, nail file, lip gloss, etc. Also business cards to promote my books and a St. Jude medal
In 4 words, describe yourself. Dreamer, imaginative, eclectic in my interests and views
Top ten snacks while writing: 1-8- cookies
9-10-cheez-its and peanut butter crackers (I know…I know…Not very healthy).
A. C.'s new book is called Deadly Bayou

BLURB
Cypress Lake Chief of Police Jim Foret is found critically wounded near the place his father committed suicide and dies later at the hospital. Evidence at the scene suggests his gunshot wound is also self-inflicted. Susan Foret believes her husband has been murdered, and against advice from certain members of her family and friends, sets out to find the person or persons responsible. In the past her investigative endeavors lead her into life or death situations. This time is no different.
Will she end up a murder victim herself before the killer is brought to justice?
Excerpt
Call me paranoid, but I had the distinct feeling someone had been snooping around my house while we were out shopping. Obviously this person didn't enter the house. Upon our return home the doors were still locked and alarm set. Believe me, after what happened last year I double check every time before I leave the house.
I dismissed my suspicions, only to have them return. Several more attempts later, I decided to inspect the exterior. I opened the sliding glass door and went outside.
I immediately noticed the dumped flower pot and started to put it upright again. No, there might be fingerprints or other evidence.
Our house sat on a corner lot. The side street led out of the subdivision past a wooded area on the edge of our property.
Tall pines and several varieties of oak trees formed a perfect hiding spot for people with criminal intent. In fact, last year a killer stalked me and hid there while watching me and the kids. At least we have neighbors.
I used to love the privacy those thick woods provided, but now I wasn't so sure about a need for seclusion.
A feeling of awareness, like someone watching me, raised the hairs on the back of my neck. That was silly. I had reminded myself about the Mardi Gras killer only moments ago. The power of suggestion?
A shiny object at the edge of the patio caught my eye. I walked over to check it out. A key, perhaps to a locker, attached to a key chain had been dropped in the grass. I reached down to retrieve it and noted the initial H dangling from the chain.
A sharp pain radiated through my head. My vision dimmed. I felt myself falling. Then nothing…
Deadly Bayou is available from Wings EPress, Amazon, and other on-line retailers.