Schools are closed this morning due to a hard freeze after rain yesterday.
However, just heard on the radio that none of the roads are frozen. I think people in Baton Rouge are afraid of cold weather. It's 26 deg F here. In PA, the kids would still go to school!
Oh, well, I don't really mind. Beloved said he's probably staying home today and I already postponed the NFP class we were supposed to teach tonight. I do hope I hear from one of the couples today.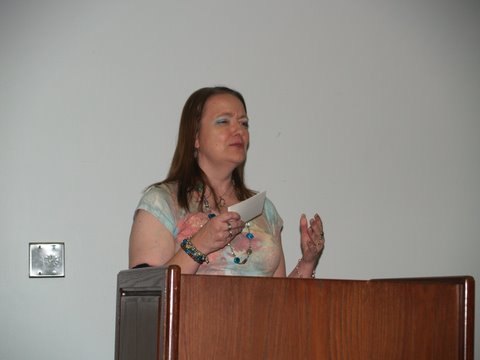 Anyway, I spoke at the Jones Creek Library Wednesday night. What a great turnout.
I spoke about writing – getting started, staying motivated and what happens when you finish your book. The audience asked a lot of good questions, and I think HeartLA may end up with a few more members.
I also sold five books with the library branch manager emailing me yesterday to ask for another copy of Attack of the Queen. So, this was a nice experience for me. I hope they invite me back.