Yes, I'm late once again.
Today's Featured Author is L. E. Fred.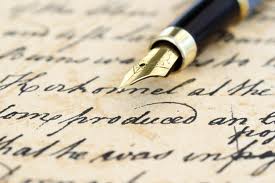 L. E. Fred is a perpetual dreamer who writes about worlds both within and without this realm. With a degree in psychology, L. E. Fred tends to get lost in the mind, the greatest adventure of all. L. E. Fred is currently traveling the world, finding more adventures to inspire new tales of dreams and beyond.
Here are L. E.'s answers to the interview questions:
In 5 words, please describe your "Romance Writing Style."
Sweet, innocent, adolescent, playful, and subtle.
What is your "girlie girl" thing? I.e. getting your hair done? Nails? Shopping? Gossiping? Chick flicks?
I love getting my hair done. Nothing feels better than a fresh and new `do!
This or That:
~ Wine or Beer? Red wine.
~ Sex in the City or Caroline in the City? Neither? I honestly have never seen either one.
~ Perfume or Jewelry? Jewelry (especially necklaces!)
~ Painted nails or Au Natural? Painted
~ Tall or Dark or Handsome? Tall
~ Romantic Dinner at Home or Out? Out!
~ Roses or Lilies? Roses
~ Diamond or Emeralds? Emeralds
~ Pirates or Ninjas? Aaarrrrgh!
Do your leading men come from any place in particular? Dreams? Movie stars? Your partner? Past partners? It`s a mixture, honestly. Some of my men come from memories of past acquaintances. Some come from past partners. I usually picture all of them looking like a movie star!
If your sweetheart wanted to sweep you off your feet, what would they need to do? They need to make me laugh. Nothing is sexier than a good sense of humor. Either that, or take me on an adventure, whether it be to a new restaurant or a trip overseas.
Do you ever daydream about people you see at the park? Airport? Train station? Mall? And build romance scenes around them while you daydream? Sometimes. I really like playing matchmaker with my students at recess. Some of them would look so cute together!
What do you do in your down time? I love working out, playing guitar, singing, enjoying nature, and writing (of course!)
When you go to Starbucks or Jamba Juice, what do you order? I only go to Starbucks for one thing: their green tea latte. I order it with soy milk and no Classic syrup. Delicious!
When you walk into a book store, where do you head first? I always go to the Teen Fiction section. As a YA writer, it`s wise to scope out the popular genres and competition!
If we sneaked a peek in your purse right now, what would we find? You would find out that I use an altered fanny pack as a purse! Also, you`d find out that I love cute keychains and have way too many attached to my wallet and keys!
In 4 words, describe yourself. Vivacious, ambitious, clumsy, and silly.
Top ten snacks while writing: Tea, popcorn, red wine, dark beer, chocolate, yogurt, berries, jalapenos, nuts, and skittles!
Thanks!
L. E.'s latest book is Lucid.
Here's a little about it:
Devon Alexander is a 15 year-old teenager coping with the monotonous reality of his average life. His life receives an interesting reprieve as he has his first realistic dream of a spaceship. The strangest thing about the dream is that he seems to be the only one on board who isn't in a dream-like trance. Before he can figure out anything about the dream or his strange shipmates, he manages to wake up. The next day, Devon catches a news story about inexplicable comas taking place all over the world. Devon's life becomes increasingly interesting as he recognizes some of the victims from his spaceship trip.

Devon and an unlikely group of other teens start devising a plan to find out who is behind the strange dreams and the comas. Their plan is not only successful but immerses them in to the fantastical world that only resides in dreams. While in the dream world, the teens learn about the power of teamwork, a new world of culture, and their hidden potential to be heroes.

Suspenseful, funny at the worst times, and just a hint of teenage romance, Lucid takes a group of young adults and throws them into a fantasy world that they only thought could exist in their dreams. In a sense, they're right.
Excerpt:
I know that most adventure/fantasy/whatever-you-would-like-to–call-these-stories start with something magical, but my story starts with something ordinary, dreams. I'm talking about the "I'm taking a test and don't realize I'm in my underwear" kind of dreams. We have them every night, whether we remember them or not. Sometimes they leave us waking up with excitement or inspiration. Sometimes they cause us to wake with a shriek and to look around our rooms. Sometimes they leave us waking up confused or ashamed. These experiences are probably commonplace for most people, but I doubt any of you could ever say your dreams caused you to stay asleep for a long period of time.
What if your dreams made you disappear?
You can find Lucid at Amazon and B&N.
If you want to know more about L. E. Fred, here are the social media links:
Facebook
Goodreads
Blog
Thanks, L. E. for stopping by!